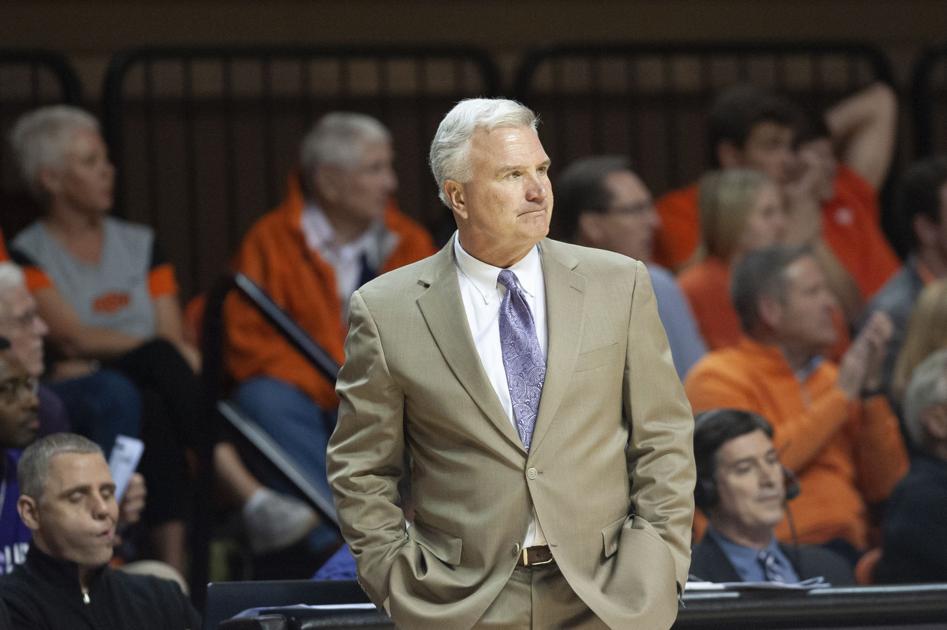 Kansas State's men's basketball team released its 2021-22 non-conference schedule Thursday.
The Wildcats will play eight home games during their non-conference slate beginning with the Nov. 10 home opener against Florida A&M. They'll also host Marquette in the Big East-Big 12 classic and play at Ole Miss in the Big 12-SEC Classic.
K-State will hit the road to play regional foes like Nebraska and Wichita State, too.
"I have said a number of times that building your non-conference schedule is nearly as important as recruiting," head coach Bruce Weber said. "As a staff, you want to build a quality schedule that gives your team a chance at an NCAA Tournament bid, but also help develop them as the season goes along. We still have a relatively young team, so it was important to give them more experience especially at home to build confidence."
To Weber's point, the only one of the matchups K-State announced on Thursday is against a team that made the 2021 NCAA Tournament, and that's counting Wichita State, which was eliminated during the First Four.
The Wildcats will be tested during the Hall of Fame Classic, which was announced earlier this offseason, though. From Nov. 22-23, the Wildcats will take the floor against two of Illinois, Arkansas and Cincinnati. Illinois and Cincinnati. Arkansas advanced to the Elite Eight in 2021; Illinois was a 1-seed. And while Cincinnati hasn't made the tournament since 2019, the Bearcats are 32-21 in two seasons under John Brannen.
"We already play in the best conference in the country, so our guys are going to play outstanding competition," Weber said. "But to then add the Hall of Fame Classic in Kansas City with teams like Arkansas, Cincinnati and Illinois and the three road games at Wichita State, Nebraska and Ole Miss, we feel confident this non-conference schedule gives our team a number of challenges and opportunities to build toward an NCAA Tournament bid."
K-State will once again play in front of capacity crowds at Bramlage Coliseum next season. Including its nine home conference games, it will play 17 home games overall.
The full conference schedule will be released in the fall.
from WordPress https://ift.tt/3h8XJBt
via
IFTTT