European football could be facing one its most significant shake-ups in years, with UEFA reportedly considering an overhaul of its Financial Fair Play (FFP) rules.
According to a report by The Times, Europe's football governing body is evaluating the possibility of replacing its FFP regulations with a system similar to that used by the NBA and NFL, which would include a salary cap and 'luxury' taxes.
"Under the planned system, clubs in European competition would be limited to spending a fixed percentage of their revenue — possibly 70 per cent — on salaries," the Times article states. "Any clubs breaching the cap would have to pay a luxury tax, under which the equivalent or more of any overspend would go into a pot to be redistributed."
UEFA president Aleksander Ceferin is a passionate supporter of the US sports system and has been pondering how to introduce a similar-style system to the European football for some time.
Now it appears that the proposal will be presented at UEFA's next convention in Switzerland in September, where attendees will have their vote on a measure that could revolutionize European club football. If the new system is approved, it would come into effect in the 2022-23 season.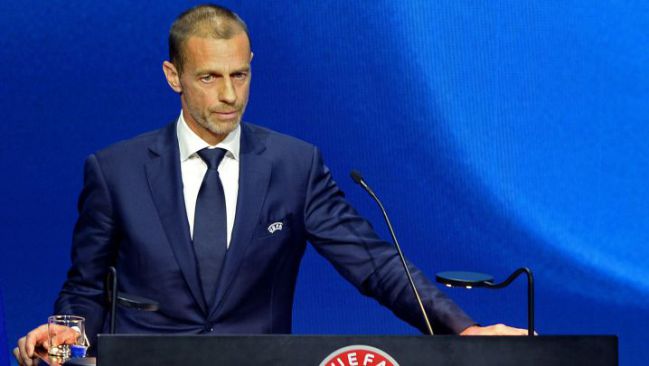 New system viewed as more transparent than FFP
This new system would replace the FFP rules that have been in place for the past 11 years, and which state clubs must break even over a three-year period.
Many stakeholders over the years have criticized the FFP system for its apparent lack of effectiveness, which has prompted UEFA to consider its overhaul.
The Times reports that sources close to the proposal believe that the luxury tax system is much more transparent than the current FFP regulations.
Of course, the new system will first need to be approved at the upcoming September convention on the future of European football, which comes after UEFA already managed to push through drastic changes a few months back with the abolishment of the away goals rule that comes into effect across its competitions from this season.
from WordPress https://ift.tt/3jRR6DM
via
IFTTT