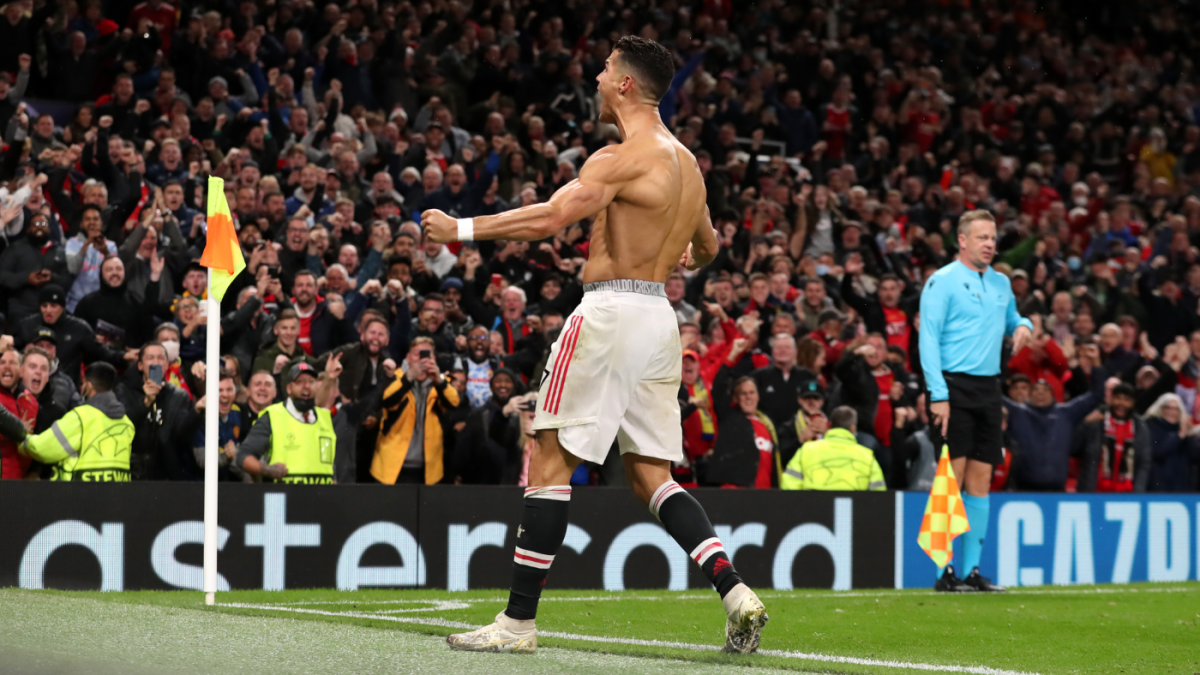 After the excitement of Tuesday's UEFA Champions League action with Lionel Messi getting his first Paris Saint-Germain goal in the 2-0 Group A win over Manchester City and minnows Sheriff stunning the soccer world with a memorable 2-1 victory away at Real Madrid, Wednesday's slate of UCL games also delivered.
There was superb entertainment on Wednesday and plenty of goals to complete the second round of group stage games after Zenit Saint Petersburg and Atalanta's wins in the early fixtures.
Bayern Munich, Benfica, Manchester United and Juventus were among the winners with the main headlines at Estadio de Luz, where Benfica thumped a sorry Barca side, 3-0, for the La Liga side's second three-goal Champions League defeat in as many games. Bayern romped to a 5-0 thrashing of Dynamo Kyiv with a Robert Lewandowski brace in the opening half.
United left it late with Cristiano Ronaldo grabbing a winner in additional time at the end of the game while Fedrico Chiesa scored the only goal of the game as titleholders Chelsea lost to Juve. Red Bull Salzburg also won against Lille OSC while Sevilla salvaged a late point against VfL Wolfsburg. Here are Wednesday's Champions League scores:
Champions League scores
Group E
Bayern Munich 5, Dynamo Kyiv 0
Benfica 3, Barcelona 0
Group F
Atalanta 1, Young Boys 0
Manchester United 2, Villarreal 1
Group G
Salzburg 2, Lille 1
Wolfsburg 1, Sevilla 1
Group H
Zenit 4, Malmo 0
Juventus 1, Chelsea 0
Match of the day
Manchester United 2, Villarreal 1
What a match. Manchester United, as they so often do, came from behind to earn three points that they really needed. After the disappointment of Matchday 1 (when United lost to Young Boys), they fell behind here as Paco Alcacer scored the opener in the second half, but Alex Telles and Cristiano Ronaldo saved the day. Telles (more below) brought them level on the hour mark on what was the goal of the day before Ronaldo left it late, working with Jesse Lingard for this dramatic winner. Take a look:
Player of the day
Robert Lewandowski. How could it not be? After scoring in 19 straight games, he failed to score for Bayern over the weekend. How did he respond? By scoring twice here against Dynamo Kyiv, both in the opening 27 minutes, to lead Bayern to that 5-0 win. His second finish was tidy as can be in the box. The world's best striker just isn't slowing down:
Goal of the day
It's without a doubt from Telles of Manchester United. While Serge Gnabry of Bayern Munich and Federico Chiesa both scored some stunners, it was the Portuguese backup of the Red Devils who brought his club level against Villarreal with this incredible effort off a fine ball from Bruno Fernandes:
Biggest upset
Juventus over Chelsea. Look, they are two massive clubs, but Juventus have been flirting with relegation in Serie A and were without their two main strikers in Alvaro Morata and Paulo Dybala. Yet they get a huge win here and defensively were superb. The Blues, now with back-to-back losses after falling to Manchester City over the weekend, put just one of their 16 shots on frame.
Federico Chiesa, meanwhile, scored just 10 seconds into the second half.
Biggest disappointment
Barcelona. It's not even close. I think Ronald Koeman has certainly done enough to get sacked, and I won't be surprised if it happens this week or next. Sometime before the international break makes all the sense in the world. The club is in shambles financially, their play on the pitch is far from inspirational, and they could fall so much lower than this 3-0 loss at Benfica. While they are undefeated in La Liga with a 3-3-0 record, they won't come close to sniffing the title or the top four if something doesn't change.
They had 60 percent possession at Benfica and produced just one shot on target. It's simply not good enough.
It's time to make a move at a club where the confidence isn't growing in a manager who hasn't motivated the players and hasn't gotten the results needed. It feels like only a matter of time.
from WordPress https://ift.tt/3uxlLeA
via
IFTTT