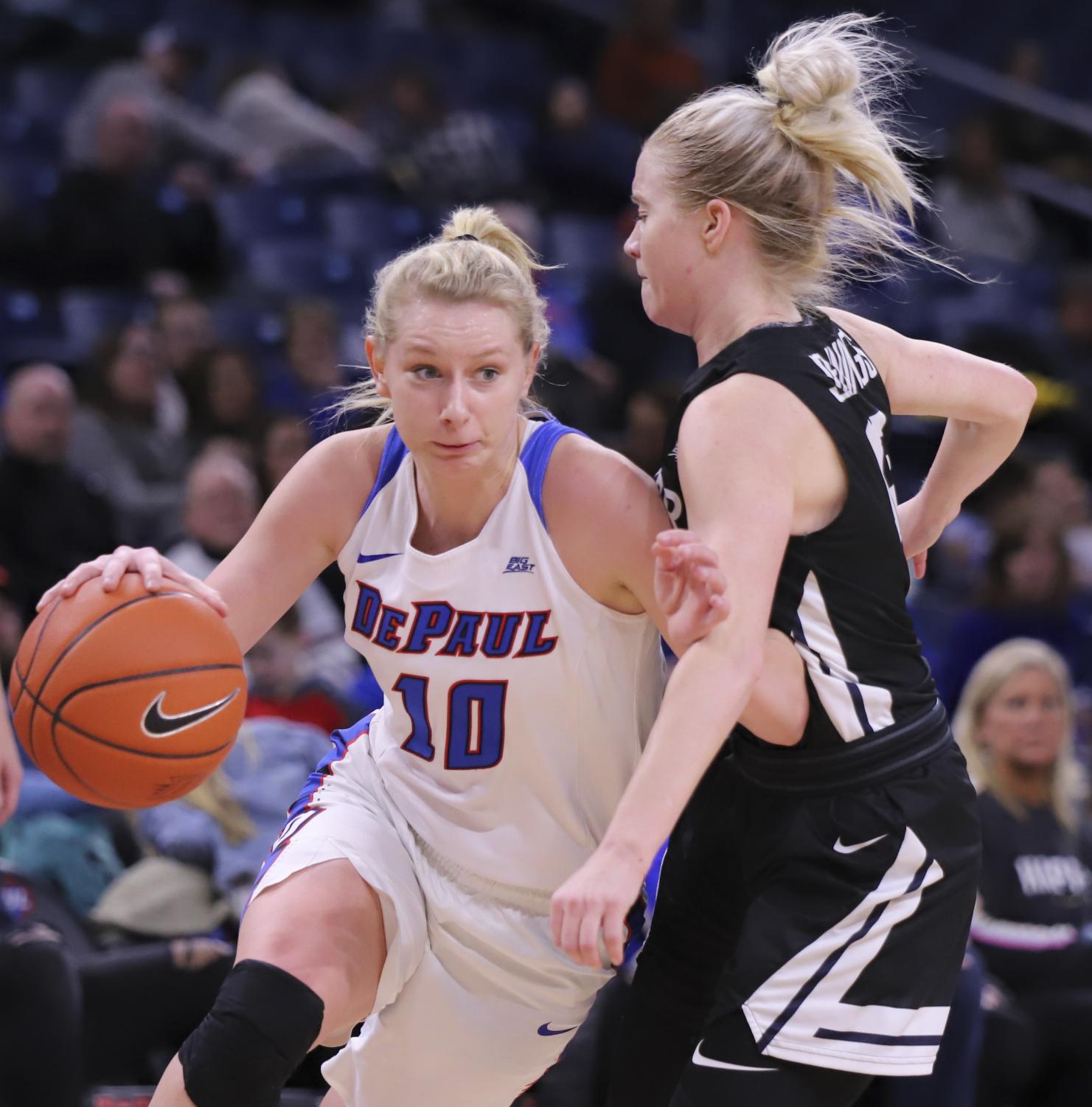 DePaul women's basketball is kicking off the Big East season at home with a matchup against Butler University. The conference schedule was announced by the Big East on Friday, and the Blue Demons are set to take on every rival twice.
DePaul finished fourth in the Big East last season with a record of 11-5 in conference play.
The conference season begins after the team returns from the U.S. Virgin Islands, where they will compete in the Paradise Jam tournament over Thanksgiving weekend.
DePaul opens the season against Butler at Wintrust Arena on Dec. 3. Two days later, Xavier University comes to town for a game at home.
After playing three non-conference opponents, the Blue Demons will travel to New York to take on St. John's University on Dec. 19.
Following DePaul's last non-conference game against Notre Dame and a break for the holidays, the team resumes Big East play on Dec. 31 when the University of Connecticut comes to Wintrust.
UConn went undefeated in conference play last season with a record of 18-0 and claimed the top spot in the division. The Huskies made it all the way to the Final Four of the NCAA Tournament before losing to the University of Arizona.
The Blue Demons then go on the road to take on Providence University on Jan. 7 before traveling to Milwaukee five days later to take on Marquette University, who finished second in the Big East last season with a record of 14-4 in conference play.
The team returns home for two games, with the first against Villanova University on Jan. 14. Georgetown University comes into town two days later.
DePaul then travels to Butler on Jan. 21 for their second matchup of the season. They go on the road to take on Xavier two days later before coming home for a single game at Wintrust against St. John's on Jan. 28.
They then go back on the road for a game against Seton Hall two days later for their first game of the season.
The Blue Demons take on Creighton University for the first time on Feb. 4 at Wintrust before taking on Providence at home two days later.
DePaul travels to UConn on Feb. 11 for a second matchup against the top team of the Big East last season before traveling to Georgetown two days later.
They return home for a game against Marquette on Feb. 16 before going to Pennsylvania to take on Villanova on Feb. 20.
The Blue Demons play their last regular season game on Feb. 25 when they face Seton Hall in Chicago. The team then travels to Creighton two days later for the last game of the regular season.
The Big East Tournament takes place on Mar. 4-7 in Connecticut.
from WordPress https://ift.tt/3uK1xhO
via
IFTTT